S4 Ep53: What I'm doing as a salon owner September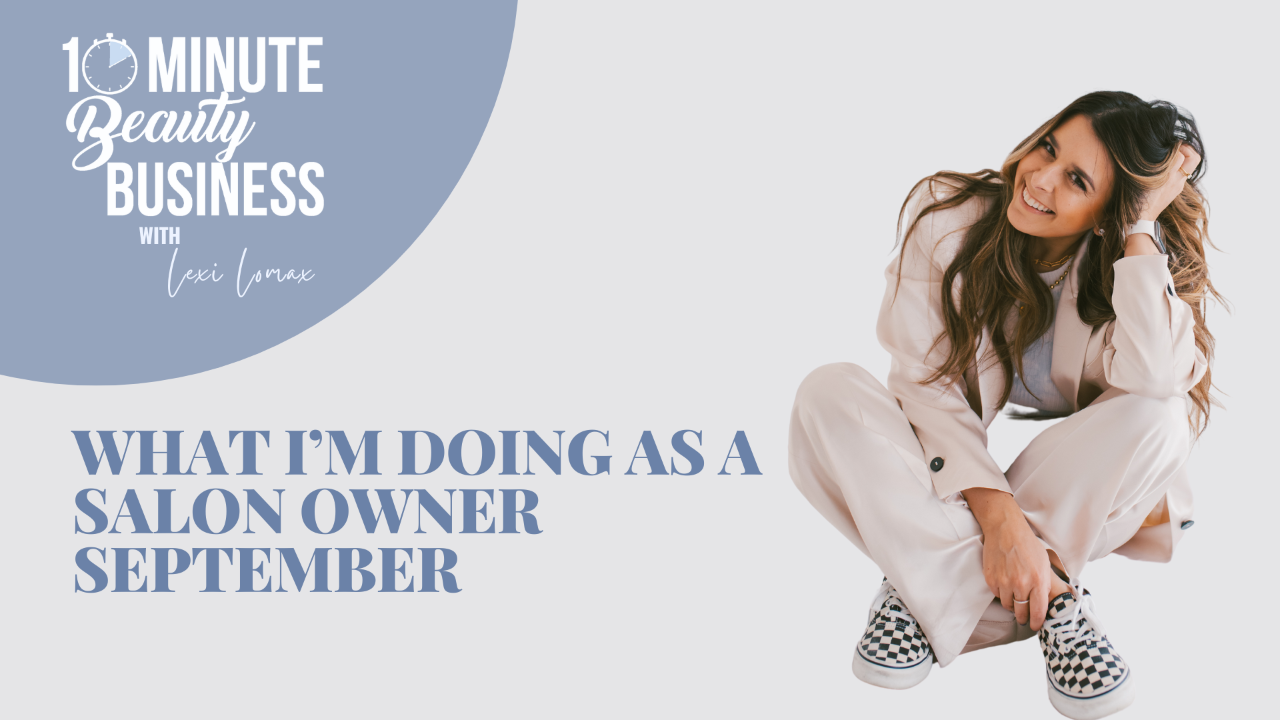 SHOWNOTES
In today's episode, I took a deep dive into what I'm going to be up to this month (September) in the salon.
September sets the foundation for Q4. It's not about completely changing the business for a few months but about seizing the easier conversion opportunities. At Ooh La La we're working on our salon's gift guide, and I'm excited to connect with our clients in some fun ways.
This year has been mind-blowing! We've onboarded numerous new clients, leading to a cascade of growth. It's been incredibly rewarding to not only connect with these new clients but also to deepen our relationship with our existing ones. The influx of referrals and the seamless integration into our online processes has been surreal. It's been an absolute joy sharing our strategies in the visibility masterclass, and I genuinely believe these strategies can work beyond just the beauty industry.
But with growth comes change. There have been unexpected shifts in our salon's team dynamics, but everything feels perfectly aligned. New stylists, like Caroline and Faith, are joining us, and we're exploring the avenue of commission stylists – a fresh direction for me. Everything has been about adaptation, reassessment, and planning.
Oh, and a quick heads-up to those who bought nugget icemakers on my recommendation last summer: ensure you clean them often but be gentle; we learned that the hard way.
Thanks for tuning in. I cherish every moment I get to share with you all. Have a fabulous week, and I'll catch up with you soon!
Enjoy!
RESOURCES:
Check out Micro Mastery Classes - CLICK HERE

Join Waitlist to hear about the next Dream Ten Retreat - CLICK HERE

Make sure you are on my email list to receive my Principals of Business delivered straight to your inbox JOIN THE LIST HERE!

Follow Ooh La La Salon on IG - @oohlalabeauties

Thanks for following me, @lomax.lexi, sharing the podcast, and for being so amazing, resilient and the best community.

Find resources online at www.lexilomax.com and on IG @lomax.lexi
Stay connected with news and updates!
Join our mailing list to receive the latest news and updates from our team.
Don't worry, your information will not be shared.
Subscribe